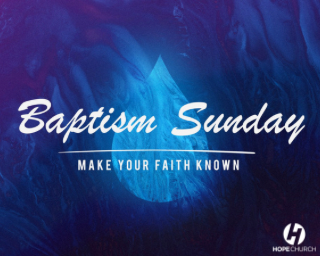 Why get baptized?
Baptism is an important step and expression of faith, and if you haven't been baptized since placing your faith in Christ, then we want to invite you to take that step. Every believer in Jesus should be baptized as a response to placing their faith in him (Acts 2:41).  If Jesus did it and tells us to do the same, that should be enough for everyone who chooses to follow Jesus!
If you are ready to share your story and publicly celebrate what Jesus has done in your life, water baptism could be your next step! Please fill out the
form below and a Pastor will connect with you to talk about water baptism and upcoming dates.